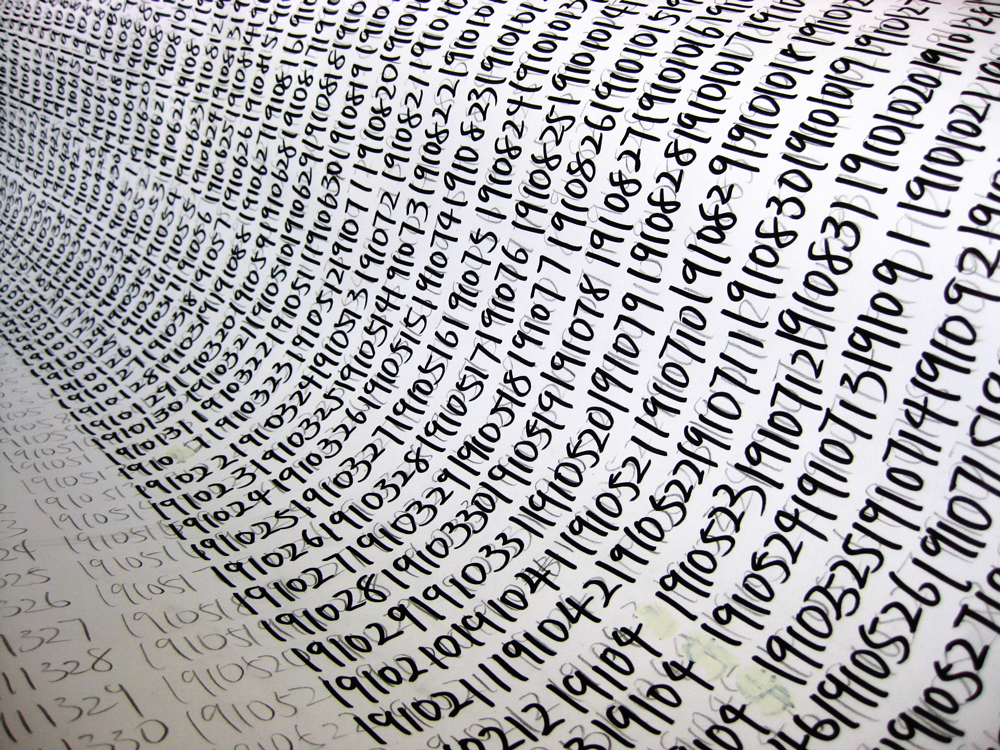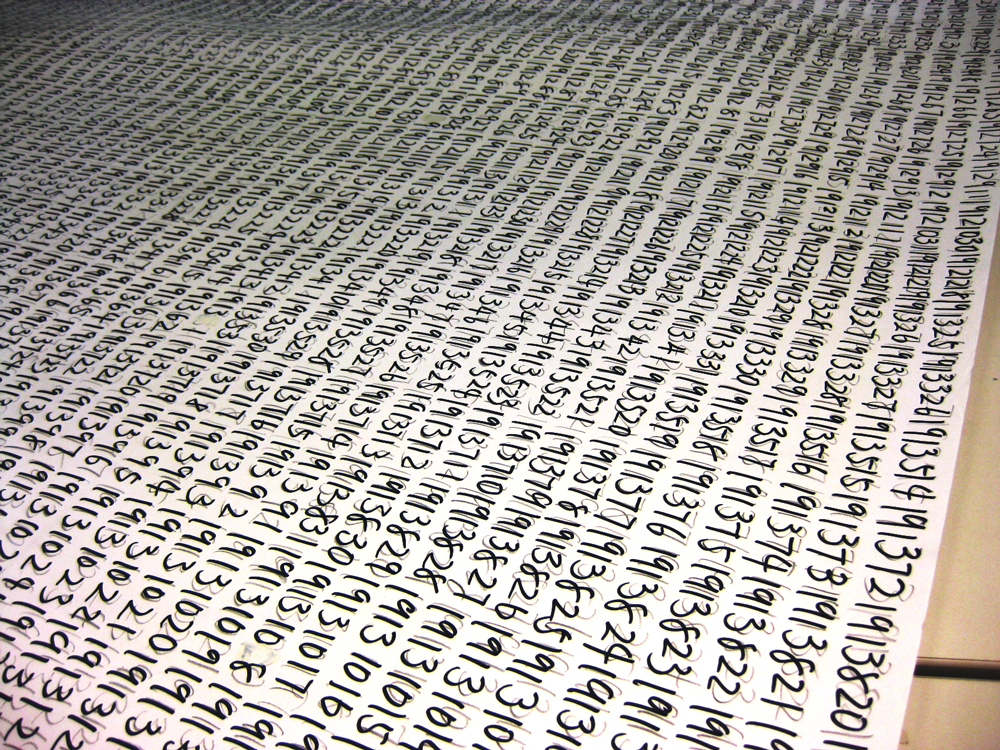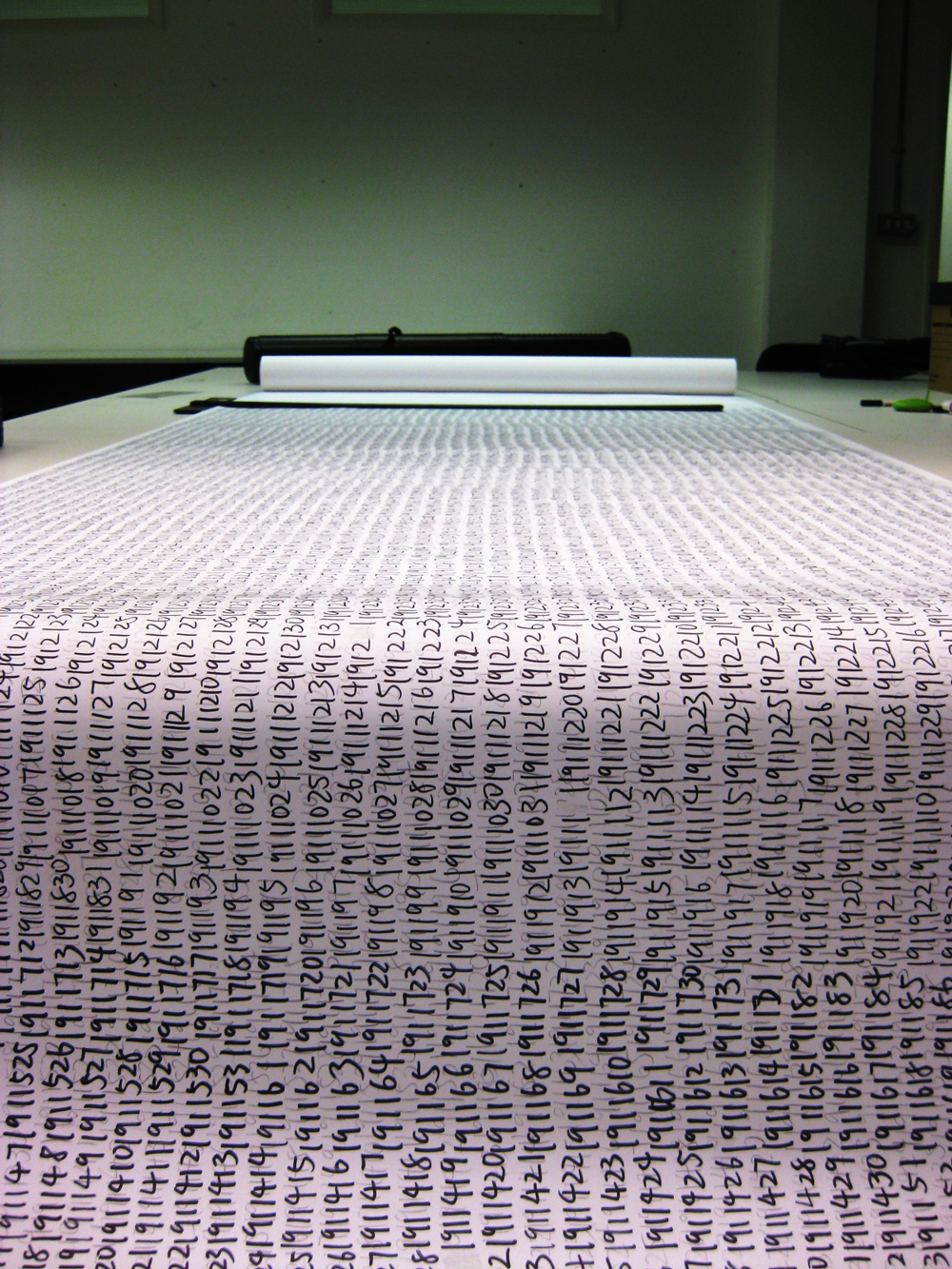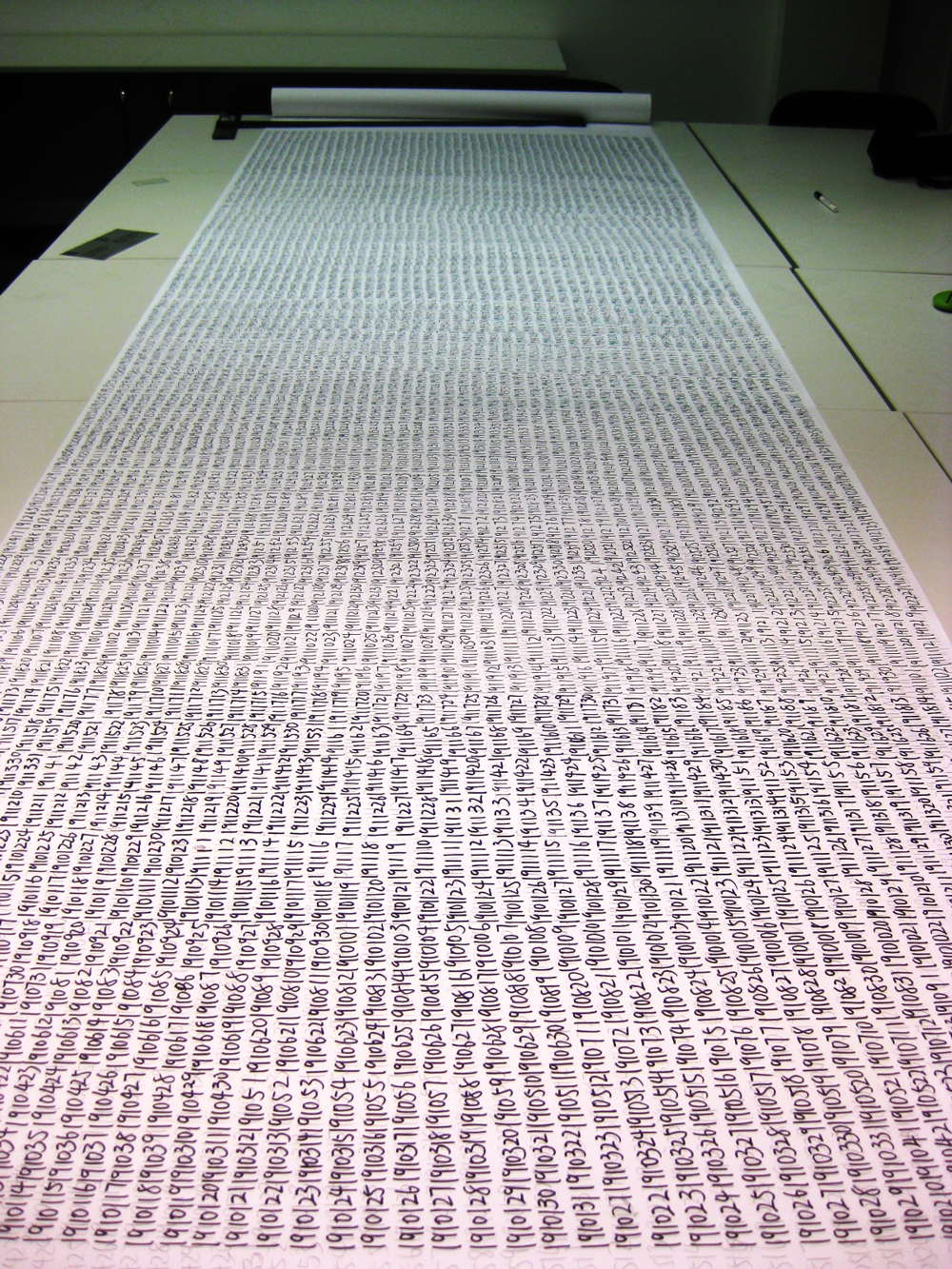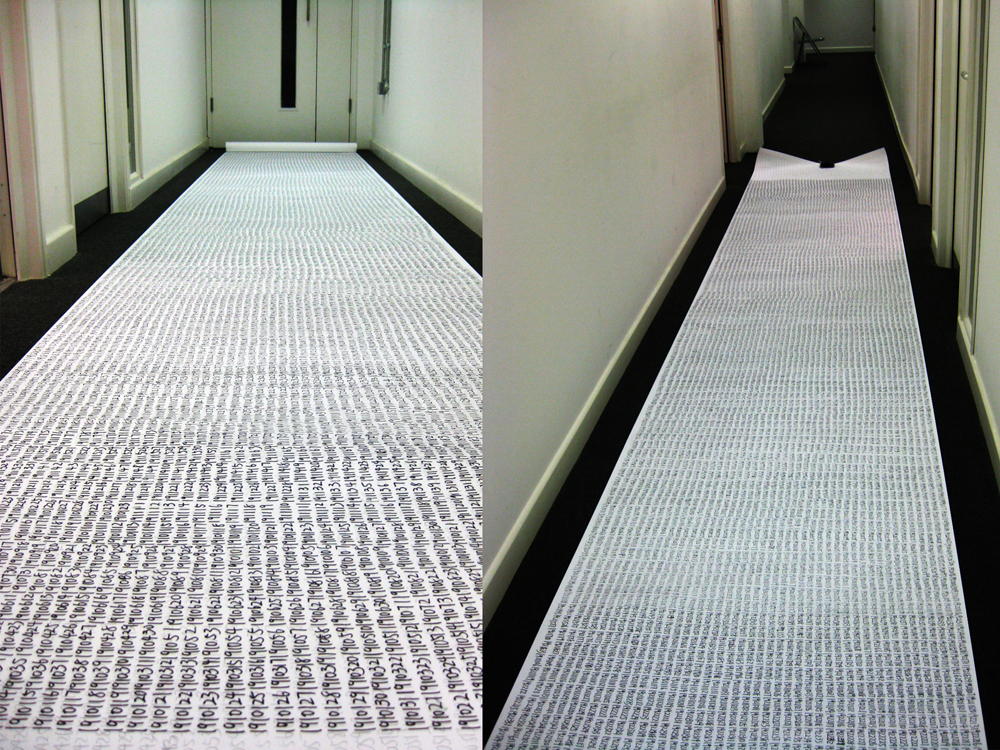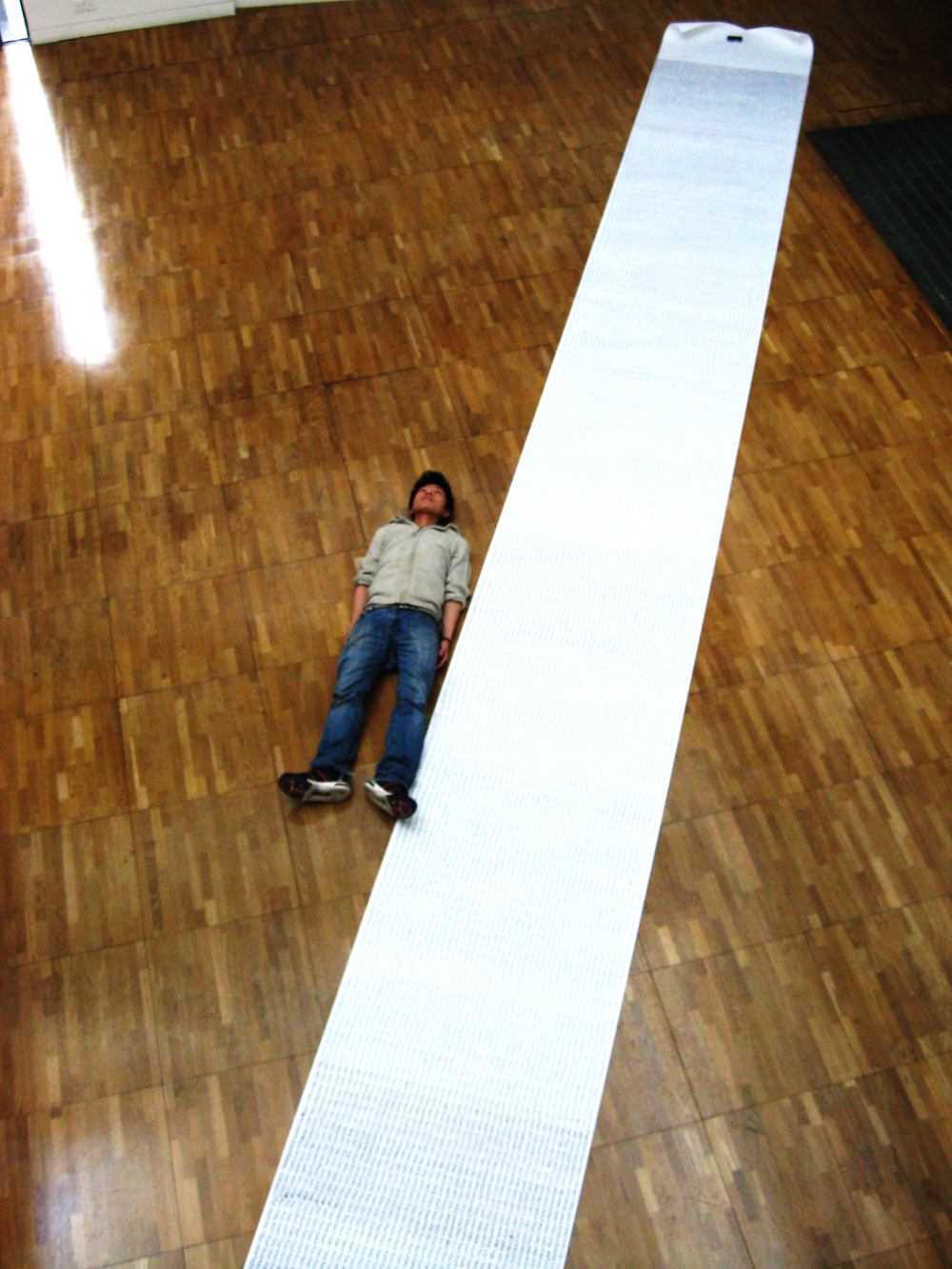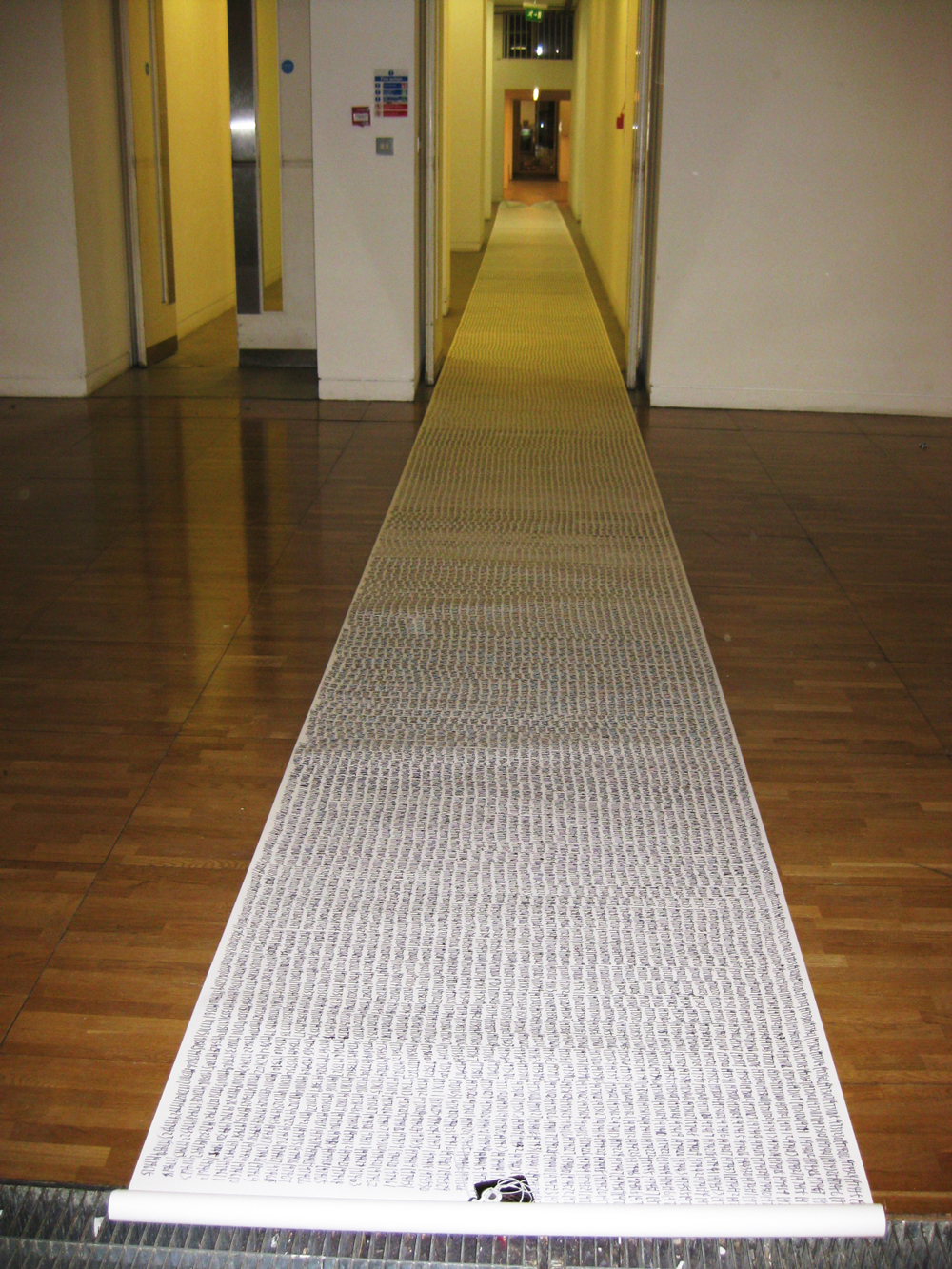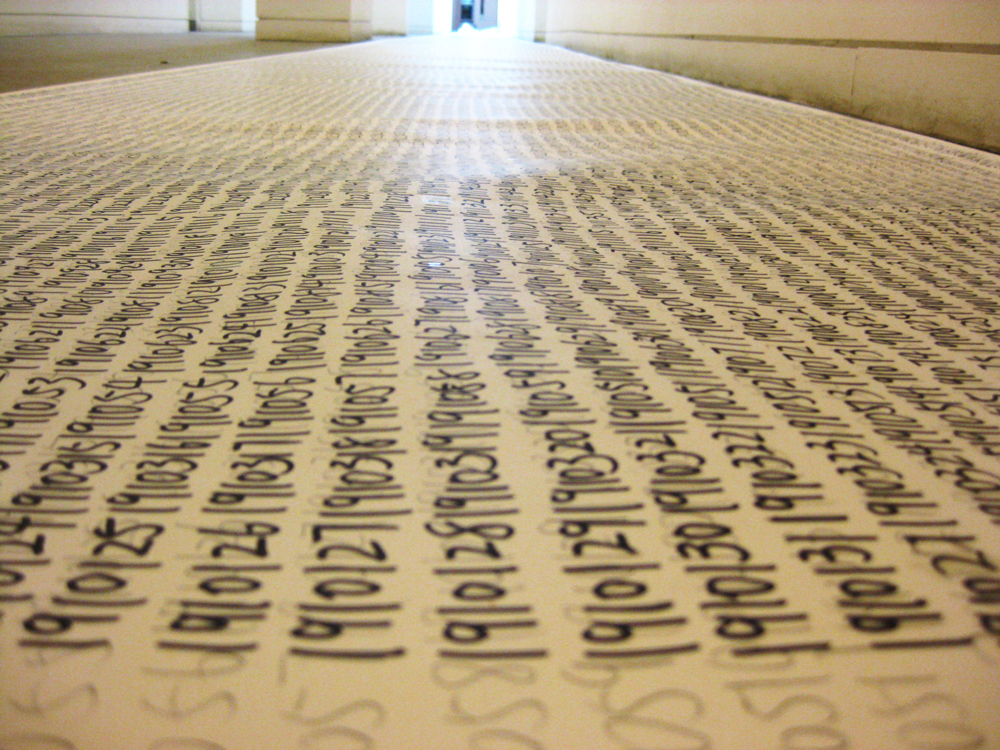 Mapping time based on genealogy & historical study - Numbering

This Project was aimed to visualise the relationship between Haohao's family history and Chinese modern history.

Using information design as an essential tool to explore the visual possibilities of certain historical facts. Haohao started this project as a experiment, with 1 meter high, 35 meters long paper roll. The dates drew vertically in order to keep visualization extended horizontally, from 1st of January 1910 to 31st of December 2009.

The works are showing here is the numbering stage, Hao hao spent 14days to finish the 100 years date writing.